Product Description
BG 28BL DC Brushless Motor 
Environmental Conditions
-20ºC~50ºC
Insulation Clase
B
Protection class
IP44
Noise
≤65dB
Number of Poles/ phases
8/3
Lifespan
>5000h
Electrical Specifications
Model
RATED LOAD
NO LOAD
  STALL
Voltage  
Power
Speed
Torque
 Current  
 Speed  
 Current 
  Torque 
 Current 
V
W
rpm
N.m
A
rpm
A
  N.m
  A  
BG 28BL01
12
4.3
4200
0.01
0.55
5000
0.14
  0.09  
3.2
BG 28BL02
24
4.5
4400
0.01
0.3
5000
0.09
0.1
2.1
We can also customize products according to customer requirements.
 Planetary Gear Motor Technical Data-BG
Ratio
4
14
 19 
27
51
71
100
139
NO-load speed
1200
367
260
180
96
70
50
36
Rated speed(rpm)
1050
300
155
155
80
59
42
30
Rated torque(N.m)
0.03
0.1
0.13
0.18
0.3
0.5
0.6
0.9
Established in 1994, HangZhou BG Motor Factory is a professional manufacturer of brushless DC motors, brushed DC motors, planetary gear motors, worm gear motors, Universal motors and AC motors. We have a plant area of 6000 square meters, multiple patent certificates, and we have the independent design and development capabilities and strong technical force, with an annual output of more than 1 million units. Since the beginning of its establishment, BG motor has focused on the overall solution of motors. We manufacture and design motors, provide professional customized services, respond quickly to customer needs, and actively help customers to solve problems. Our motor products are exported to 20 countries, including the United States, Germany, Italy, the United Kingdom, Poland, Slovenia, Switzerland, Sweden, Singapore, South Korea etc.
Our founder, Mr. Sun, has more than 40 years of experience in motor technology, and our other engineers also have more than 15 years of experience, and 60% of our staff have more than 10 years of experience, and we can assure you that the quality of our motors is top notch.
The products cover AGV, underwater robots, robots, sewing machine industry, automobiles, medical equipment, automatic doors, lifting equipment, industrial equipment and have a wide range of applications.
We strive for CZPT in the quality of each product, and we are only a small and sophisticated manufacturer.
Our vision: Drive the world forward and make life better!
Q:1.What kind of motors can you provide?
A:At present, we mainly produce brushless DC motors, brush DC motors, AC motors, Universal Motors; the power of the motor is less than 5000W, and the diameter of the motor is not more than 200mm;
Q:2.Can you send me a price list?
A:For all of our motors, they are customized based on different requirements like lifetime, noise,voltage,and shaft etc. The price also varies according to annual quantity. So it's really difficult for us to provide a price list. If you can share your detailed requirements and annual quantity, we'll see what offer we can provide.
Q:3.Can l get some samples?
A:It depends. If only a few samples for personal use or replacement, I am afraid it'll be difficult for us to provide because all of our motors are custom made and no stock available if there are no further needs. If just sample testing before the official order and our MOQ,price and other terms are acceptable,we'd love to provide samples.
Q4:Can you provide OEM or ODM service?
A:Yes,OEM and ODM are both available, we have the professional R&D dept which can provide professional solutions for you.
Q5:Can l visit your factory before we place an order?
A:welcome to visit our factory,wear every pleased if we have the chance to know each other more.
Q:6.What's the lead time for a regular order?
A:For orders, the standard lead time is 15-20 days and this time can be shorter or longer based on the different model,period and quantity.
| | |
| --- | --- |
| Application: | Universal, Industrial, Household Appliances, Car, Power Tools, Robot |
| Operating Speed: | Low Speed |
| Excitation Mode: | DC |
| Function: | Driving |
| Casing Protection: | Closed Type |
| Number of Poles: | Can Be Choosen |
Samples:

US$ 0/Piece

1 Piece(Min.Order)

|
Request Sample
Customization:

Available

|

Customized Request

The Basics of a Planetary Motor
A Planetary Motor is a type of gearmotor that uses multiple planetary gears to deliver torque. This system minimizes the chances of failure of individual gears and increases output capacity. Compared to the planetary motor, the spur gear motor is less complex and less expensive. However, a spur gear motor is generally more suitable for applications requiring low torque. This is because each gear is responsible for the entire load, limiting its torque.
Self-centering planetary gears
This self-centering mechanism for a planetary motor is based on a helical arrangement. The helical structure involves a sun-planet, with its crown and slope modified. The gears are mounted on a ring and share the load evenly. The helical arrangement can be either self-centering or self-resonant. This method is suited for both applications.
A helical planetary gear transmission is illustrated in FIG. 1. A helical configuration includes an output shaft 18 and a sun gear 18. The drive shaft extends through an opening in the cover to engage drive pins on the planet carriers. The drive shaft of the planetary gears can be fixed to the helical arrangement or can be removable. The transmission system is symmetrical, allowing the output shaft of the planetary motor to rotate radially in response to the forces acting on the planet gears.
A flexible pin can improve load sharing. This modification may decrease the face load distribution, but increases the (K_Hbeta) parameter. This effect affects the gear rating and life. It is important to understand the effects of flexible pins. It is worth noting that there are several other disadvantages of flexible pins in helical PGSs. The benefits of flexible pins are discussed below.
Using self-centering planetary gears for a helical planetary motor is essential for symmetrical force distribution. These gears ensure the symmetry of force distribution. They can also be used for self-centering applications. Self-centering planetary gears also guarantee the proper force distribution. They are used to drive a planetary motor. The gearhead is made of a ring gear, and the output shaft is supported by two ball bearings. Self-centering planetary gears can handle a high torque input, and can be suited for many applications.
To solve for a planetary gear mechanism, you need to find its pitch curve. The first step is to find the radius of the internal gear ring. A noncircular planetary gear mechanism should be able to satisfy constraints that can be complex and nonlinear. Using a computer, you can solve for these constraints by analyzing the profile of the planetary wheel's tooth curve.
High torque
Compared to the conventional planetary motors, high-torque planetary motors have a higher output torque and better transmission efficiency. The high-torque planetary motors are designed to withstand large loads and are used in many types of applications, such as medical equipment and miniature consumer electronics. Their compact design makes them suitable for small space-saving applications. In addition, these motors are designed for high-speed operation.
They come with a variety of shaft configurations and have a wide range of price-performance ratios. The FAULHABER planetary gearboxes are made of plastic, resulting in a good price-performance ratio. In addition, plastic input stage gears are used in applications requiring high torques, and steel input stage gears are available for higher speeds. For difficult operating conditions, modified lubrication is available.
Various planetary gear motors are available in different sizes and power levels. Generally, planetary gear motors are made of steel, brass, or plastic, though some use plastic for their gears. Steel-cut gears are the most durable, and are ideal for applications that require a high amount of torque. Similarly, nickel-steel gears are more lubricated and can withstand a high amount of wear.
The output torque of a high-torque planetary gearbox depends on its rated input speed. Industrial-grade high-torque planetary gearboxes are capable of up to 18000 RPM. Their output torque is not higher than 2000 nm. They are also used in machines where a planet is decelerating. Their working temperature ranges between 25 and 100 degrees Celsius. For best results, it is best to choose the right size for the application.
A high-torque planetary gearbox is the most suitable type of high-torque planetary motor. It is important to determine the deceleration ratio before buying one. If there is no product catalog that matches your servo motor, consider buying a close-fitting high-torque planetary gearbox. There are also high-torque planetary gearboxes available for custom-made applications.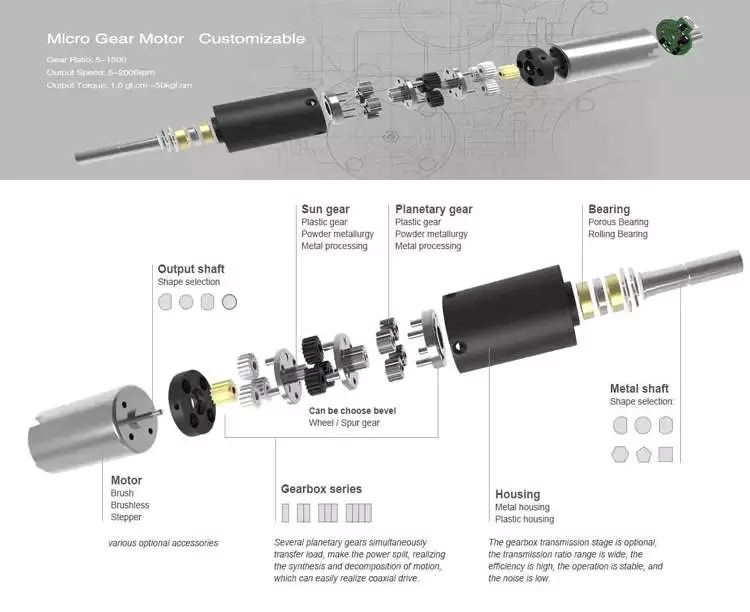 High efficiency
A planetary gearbox is a type of mechanical device that is used for high-torque transmission. This gearbox is made of multiple pairs of gears. Large gears on the output shaft mesh with small gears on the input shaft. The ratio between the big and small gear teeth determines the transmittable torque. High-efficiency planetary gearheads are available for linear motion, axial loads, and sterilizable applications.
The AG2400 high-end gear unit series is ideally matched to Beckhoff's extensive line of servomotors and gearboxes. Its single-stage and multi-stage transmission ratios are highly flexible and can be matched to different robot types. Its modified lubrication helps it operate in difficult operating conditions. These high-performance gear units are available in a wide range of sizes.
A planetary gear motor can be made of steel, nickel-steel, or brass. In addition to steel, some models use plastic. The planetary gears share work between multiple gears, making it easy to transfer high amounts of power without putting a lot of stress on the gears. The gears in a planetary gear motor are held together by a movable arm. High-efficiency planetary gear motors are more efficient than traditional gearmotors.
While a planetary gear motor can generate torque, it is more efficient and cheaper to produce. The planetary gear system is designed with all gears operating in synchrony, minimizing the chance of a single gear failure. The efficiency of a planetary gearmotor makes it a popular choice for high-torque applications. This type of motor is suitable for many applications, and is less expensive than a standard geared motor.
The planetary gearbox is a combination of a planetary type gearbox and a DC motor. The planetary gearbox is compact, versatile, and efficient, and can be used in a wide range of industrial environments. The planetary gearbox with an HN210 DC motor is used in a 22mm OD, PPH, and ph configuration with voltage operating between 6V and 24V. It is available in many configurations and can be custom-made to meet your application requirements.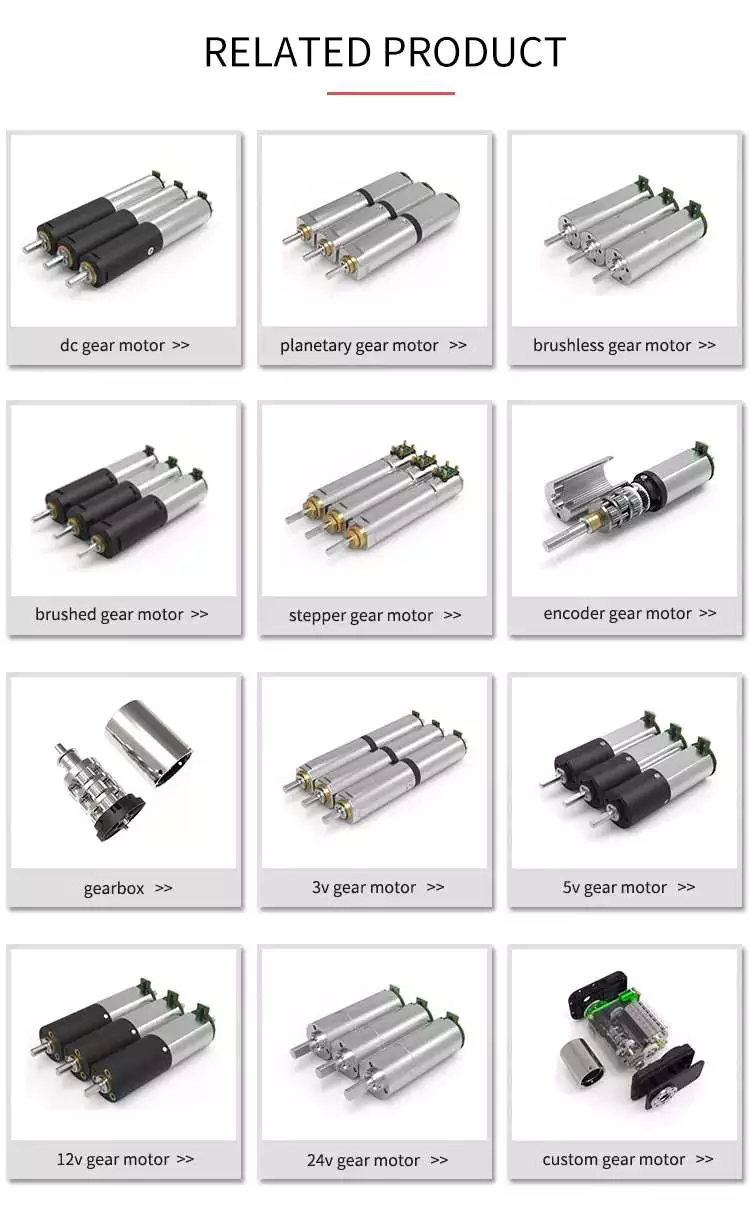 High cost
In general, planetary gearmotors are more expensive than other configurations of gearmotors. This is due to the complexity of their design, which involves the use of a central sun gear and a set of planetary gears which mesh with each other. The entire assembly is enclosed in a larger internal tooth gear. However, planetary motors are more effective for higher load requirements. The cost of planetary motors varies depending on the number of gears and the number of planetary gears in the system.
If you want to build a planetary gearbox, you can purchase a gearbox for the motor. These gearboxes are often available with several ratios, and you can use any one to create a custom ratio. The cost of a gearbox depends on how much power you want to move with the gearbox, and how much gear ratio you need. You can even contact your local FRC team to purchase a gearbox for the motor.
Gearboxes play a major role in determining the efficiency of a planetary gearmotor. The output shafts used for this type of motor are usually made of steel or nickel-steel, while those used in planetary gearboxes are made from brass or plastic. The former is the most durable and is best for applications that require high torque. The latter, however, is more absorbent and is better at holding lubricant.
Using a planetary gearbox will allow you to reduce the input power required for the stepper motor. However, this is not without its downsides. A planetary gearbox can also be replaced with a spare part. A planetary gearbox is inexpensive, and its spare parts are inexpensive. A planetary gearbox has low cost compared to a planetary motor. Its advantages make it more desirable in certain applications.
Another advantage of a planetary gear unit is the ability to handle ultra-low speeds. Using a planetary gearbox allows stepper motors to avoid resonance zones, which can cause them to crawl. In addition, the planetary gear unit allows for safe and efficient cleaning. So, whether you're considering a planetary gear unit for a particular application, these gear units can help you get exactly what you need.



editor by CX 2023-05-10
Item Description
 60rpm dc 12v steel equipment motor 775 planetary gearbox healthcare ventilator motor quick supply
one. Functions of PG45775
Voltage: 12V 24V
Present: 3.2-eighteen.6A
Speed: 1-2000rpm
Torque: .5-120kgf.cm
Typical purposes:   Vehicle shutter, pan/tilt digital camera, slot equipment, income detector, coin refund products, currency rely device, towel dispensers, computerized doorways, workplace tools, house appliances, computerized actuator, robot, conveyor, medical pistol drills, ventilator
2. Technical specs of PG45775

Note: It really is the common specification for reference only, We can pick DC motor with diverse voltage pace to satisfy your torque and velocity requirement.
Company Profile
1. About us
Primary Goods: 1) DC Brush motor: 6-130mm diameter, .01-1000W output energy
                           2) DC Spur Gear Motor: twelve-110mm diameter, .1-300W output electricity
                           3) DC Planeary Gear Motor: ten-82mm diameter, .1-100W output power 
                           4) Brushless DC Motor: 28-110mm, 5-1500W output power 
                           5) Stepper Motor: NEMA 08 to NEMA 43, Can with gearbox and direct screw
                           6) Servo Motor: 42mm to 130mm diameter, fifty-4000w 
                           7) AC Gear Motor: forty nine to 100mm diameter, 6-one hundred forty output power 
2. Creation
Production line
Packing&Shipping
Certifications

Client Visits
FAQ
Q: What is your major merchandise?
A:We at the moment create Brushed Dc Motors, Brushed Dc equipment Motors, Planetary Dc Equipment Motors, Brushless Dc Motors, Stepper motors and Ac Motors and so forth. You can check the requirements for earlier mentioned motors on our internet site and you can electronic mail us to advocate needed motors per your specification too.
Q:How to select a suited motor?
A:If you have motor pictures or drawings to display us, or you have comprehensive specs like voltage, speed, torque, motor measurement, functioning method of the motor, required lifestyle time and sound degree and so on, make sure you do not wait to permit us know, then we can suggest suited motor for each your request appropriately.
Q: Do you have personalized services for your standard motors?
A:Sure, we can customize per your request for the voltage, velocity, torque and shaft measurement/form. If you need to have extra wires/cables soldered on the terminal or need to insert connectors, or capacitors or EMC we can make it as well.
Q: you have individual style support for motors?
A:Of course, we would like to style motors separately for our buyers, but it may want some CZPT charge and design and style charge. 
Q:Can I have samples for screening initial?
A:Of course, undoubtedly you can. Following confirmed the necessary motor specs, we will quotation and offer a proforma invoice for samples, when we get the payment, we will get a Go from our account division to proceed samples accordingly.
Q:How do you make positive motor top quality?
A:We have our possess inspection procedures: for incoming resources, we have signed sample and drawing to make positive competent incoming materials for production method, we have tour inspection in the process and ultimate inspection to make sure experienced merchandise before transport.
Q:What is your lead time?
A:Usually speaking, our normal standard product will want twenty five-30days, a little bit lengthier for customized items. But we are quite adaptable on the lead time, it will count on the particular orders
Q:What is your payment time period?
A:For all our new buyers, we will need to have forty% deposit, 60% paid before shipment.
Q:When will you reply following obtained my inquiries?
A:We will react inside 24 hours after get your inquires.
Q:How can I believe in you to make sure my funds is protected?
A:We are licensed by the 3rd get together SGS and we have exported to over 85 nations around the world up to June.2017. You can verify our status with our existing clients in your place (if our consumers do not mind), or you can get by means of alibaba to get trade assurance from alibaba to make sure your money is safe.
Q:What is actually the least purchase amount?
A:Our minimal order quantity depends on different motor designs, you should e mail us to examine. Also, we typically do not accept individual use motor orders. 
Q:What is your transport approach for motors?
A:For samples and packages less than 100kg, we typically suggest express shipping and delivery For weighty packages, we generally advise air transport or sea shipping and delivery. But it all depends on our customers' demands.
Q:What certifications do you have?
A:We at the moment have CE and ROSH certifications.
Q:Can you deliver me your price record?
A:Given that we have hundreds of diverse goods, and price varies for each different specs, we are not CZPT to offer you a value list. But we can quotation inside 24 hours after received your inquiries to make sure you can get the price tag in time.
Q:Can I check out your business?
A:Indeed, welcome to check out our organization, but please let us know at minimum 2 months in advance to assist us make confident no other meetings in the course of the working day you check out us. Thanks!
| | |
| --- | --- |
| Application: | Household Appliances, Auto Shutter, Pan/Tilt Camera, Slot Machine |
| Operating Speed: | Low Speed |
| Function: | Driving |
| Casing Protection: | Drip-Proof |
| Structure and Working Principle: | Brush |
| Certification: | Ce, RoHS |
###
Samples:

US$ 30/Piece

1 Piece(Min.Order)
###
| | |
| --- | --- |
| Application: | Household Appliances, Auto Shutter, Pan/Tilt Camera, Slot Machine |
| Operating Speed: | Low Speed |
| Function: | Driving |
| Casing Protection: | Drip-Proof |
| Structure and Working Principle: | Brush |
| Certification: | Ce, RoHS |
###
Samples:

US$ 30/Piece

1 Piece(Min.Order)
###
Benefits of a Planetary Motor
If you're looking for an affordable way to power a machine, consider purchasing a Planetary Motor. These units are designed to provide a massive range of gear reductions, and are capable of generating much higher torques and torque density than other types of drive systems. This article will explain why you should consider purchasing one for your needs. And we'll also discuss the differences between a planetary and spur gear system, as well as how you can benefit from them.
planetary gears
Planetary gears in a motor are used to reduce the speed of rotation of the armature 8. The reduction ratio is determined by the structure of the planetary gear device. The output shaft 5 rotates through the device with the assistance of the ring gear 4. The ring gear 4 engages with the pinion 3 once the shaft is rotated to the engagement position. The transmission of rotational torque from the ring gear to the armature causes the motor to start.
The axial end surface of a planetary gear device has two circular grooves 21. The depressed portion is used to retain lubricant. This lubricant prevents foreign particles from entering the planetary gear space. This feature enables the planetary gear device to be compact and lightweight. The cylindrical portion also minimizes the mass inertia. In this way, the planetary gear device can be a good choice for a motor with limited space.
Because of their compact footprint, planetary gears are great for reducing heat. In addition, this design allows them to be cooled. If you need high speeds and sustained performance, you may want to consider using lubricants. The lubricants present a cooling effect and reduce noise and vibration. If you want to maximize the efficiency of your motor, invest in a planetary gear hub drivetrain.
The planetary gear head has an internal sun gear that drives the multiple outer gears. These gears mesh together with the outer ring that is fixed to the motor housing. In industrial applications, planetary gears are used with an increasing number of teeth. This distribution of power ensures higher efficiency and transmittable torque. There are many advantages of using a planetary gear motor. These advantages include: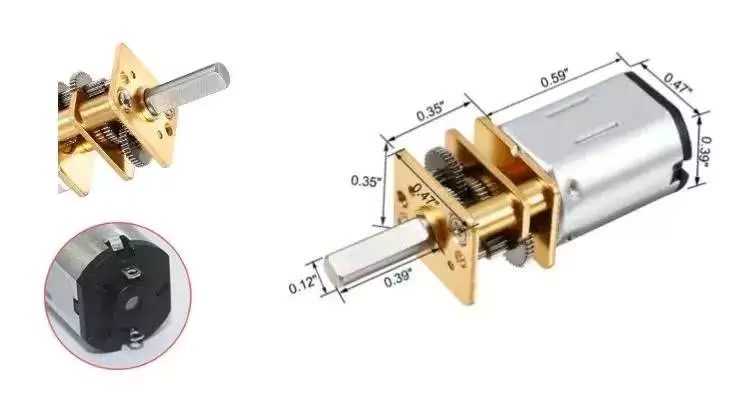 planetary gearboxes
A planetary gearbox is a type of drivetrain in which the input and output shafts are connected with a planetary structure. A planetary gearset can have three main components: an input gear, a planetary output gear, and a stationary position. Different gears can be used to change the transmission ratios. The planetary structure arrangement gives the planetary gearset high rigidity and minimizes backlash. This high rigidity is crucial for quick start-stop cycles and rotational direction.
Planetary gears need to be lubricated regularly to prevent wear and tear. In addition, transmissions must be serviced regularly, which can include fluid changes. The gears in a planetary gearbox will wear out with time, and any problems should be repaired immediately. However, if the gears are damaged, or if they are faulty, a planetary gearbox manufacturer will repair it for free.
A planetary gearbox is typically a 2-speed design, but professional manufacturers can provide triple and single-speed sets. Planetary gearboxes are also compatible with hydraulic, electromagnetic, and dynamic braking systems. The first step to designing a planetary gearbox is defining your application and the desired outcome. Famous constructors use a consultative modeling approach, starting each project by studying machine torque and operating conditions.
As the planetary gearbox is a compact design, space is limited. Therefore, bearings need to be selected carefully. The compact needle roller bearings are the most common option, but they cannot tolerate large axial forces. Those that can handle high axial forces, such as worm gears, should opt for tapered roller bearings. So, what are the advantages and disadvantages of a helical gearbox?
planetary gear motors
When we think of planetary gear motors, we tend to think of large and powerful machines, but in fact, there are many smaller, more inexpensive versions of the same machine. These motors are often made of plastic, and can be as small as six millimeters in diameter. Unlike their larger counterparts, they have only one gear in the transmission, and are made with a small diameter and small number of teeth.
They are similar to the solar system, with the planets rotating around a sun gear. The planet pinions mesh with the ring gear inside the sun gear. All of these gears are connected by a planetary carrier, which is the output shaft of the gearbox. The ring gear and planetary carrier assembly are attached to each other through a series of joints. When power is applied to any of these members, the entire assembly will rotate.
Compared to other configurations, planetary gearmotors are more complicated. Their construction consists of a sun gear centered in the center and several smaller gears that mesh with the central sun gear. These gears are enclosed in a larger internal tooth gear. This design allows them to handle larger loads than conventional gear motors, as the load is distributed among several gears. This type of motor is typically more expensive than other configurations, but can withstand the higher-load requirements of some machines.
Because they are cylindrical in shape, planetary gear motors are incredibly versatile. They can be used in various applications, including automatic transmissions. They are also used in applications where high-precision and speed are necessary. Furthermore, the planetary gear motor is robust and is characterized by low vibrations. The advantages of using a planetary gear motor are vast and include: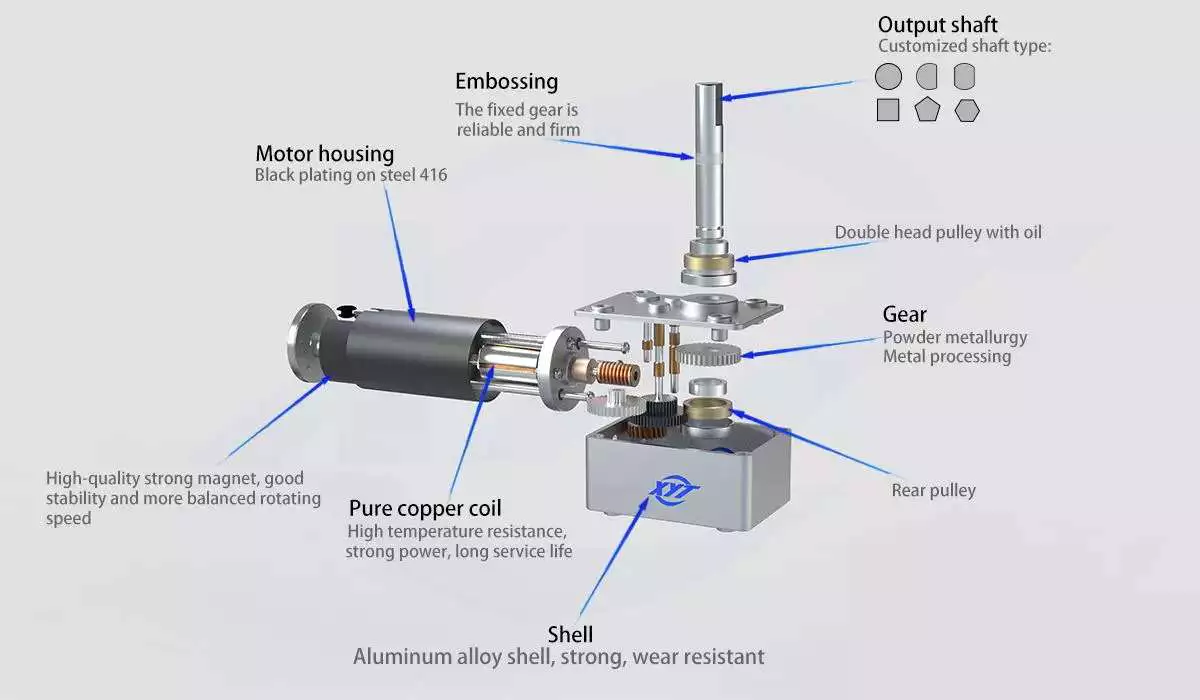 planetary gears vs spur gears
A planetary motor uses multiple teeth to share the load of rotating parts. This gives planetary gears high stiffness and low backlash – often as low as one or two arc minutes. These characteristics are important for applications that undergo frequent start-stop cycles or rotational direction changes. This article discusses the benefits of planetary gears and how they differ from spur gears. You can watch the animation below for a clearer understanding of how they operate and how they differ from spur gears.
Planetary gears move in a periodic manner, with a relatively small meshing frequency. As the meshing frequency increases, the amplitude of the frequency also increases. The amplitude of this frequency is small at low clearance values, and increases dramatically at higher clearance levels. The amplitude of the frequency is higher when the clearance reaches 0.2-0.6. The amplitude increases rapidly, whereas wear increases slowly after the initial 0.2-0.6-inch-wide clearance.
In high-speed, high-torque applications, a planetary motor is more effective. It has multiple contact points for greater torque and higher speed. If you are not sure which type to choose, you can consult with an expert and design a custom gear. If you are unsure of what type of motor you need, contact Twirl Motor and ask for help choosing the right one for your application.
A planetary gear arrangement offers a number of advantages over traditional fixed-axis gear system designs. The compact size allows for lower loss of effectiveness, and the more planets in the gear system enhances the torque density and capacity. Another benefit of a planetary gear system is that it is much stronger and more durable than its spur-gear counterpart. Combined with its many advantages, a planetary gear arrangement offers a superior solution to your shifting needs.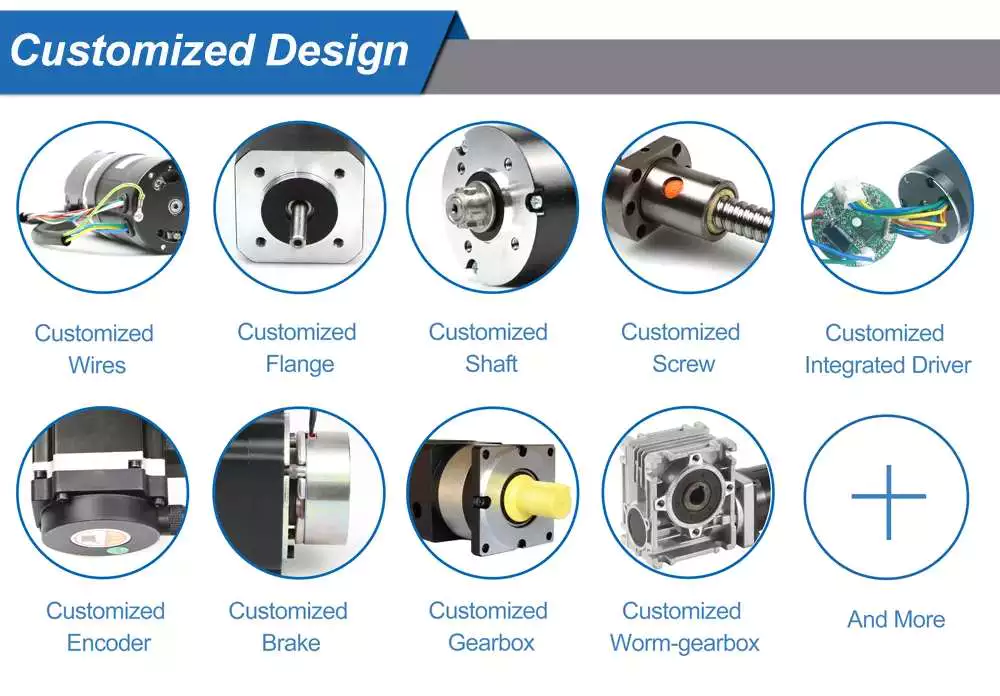 planetary gearboxes as a compact alternative to pinion-and-gear reducers
While traditional pinion-and-gear reducer design is bulky and complex, planetary gearboxes are compact and flexible. They are suitable for many applications, especially where space and weight are issues, as well as torque and speed reduction. However, understanding their mechanism and working isn't as simple as it sounds, so here are some of the key benefits of planetary gearing.
Planetary gearboxes work by using two planetary gears that rotate around their own axes. The sun gear is used as the input, while the planetary gears are connected via a casing. The ratio of these gears is -Ns/Np, with 24 teeth in the sun gear and -3/2 on the planet gear.
Unlike traditional pinion-and-gear reducer designs, planetary gearboxes are much smaller and less expensive. A planetary gearbox is about 50% smaller and weighs less than a pinion-and-gear reducer. The smaller gear floats on top of three large gears, minimizing the effects of vibration and ensuring consistent transmission over time.
Planetary gearboxes are a good alternative to pinion-and-gear drive systems because they are smaller, less complex and offer a higher reduction ratio. Their meshing arrangement is similar to the Milky Way, with the sun gear in the middle and two or more outer gears. They are connected by a carrier that sets their spacing and incorporates an output shaft.
Compared to pinion-and-gear reduces, planetary gearboxes offer higher speed reduction and torque capacity. As a result, planetary gearboxes are small and compact and are often preferred for space-constrained applications. But what about the high torque transfer? If you're looking for a compact alt



editor by czh 2023-01-22