Product Description
AC Gear Reduction Electric Motor Speed Reducer Motor for agitator mixer
 "Bangfeili "brand BH&BV horizontal and vertical gear motor (with the brake) commonly known as reduction motor, is a kind of speed gear motor and motor (motor) the integration of the body. This integration body usually can also be called gear motor, usually assembled by the integration after complete supply by a professional gear reduction motor factory .
The geared motor widely used steel industry, machinery industry, or assembled with magnetic powder clutch and brake , etc. Ac gear motor is generally through the motor, internal combustion engines or other high speed running power through the low rpm ac gear motor input shaft of the less number of gear engagement on the output shaft of big gear to achieve the purpose of the slowdown.
Parts Name
Parameter
Three Phase Gearmotor
Singel Phase Gearmotor
Reducer 
Gear Material
High quality alloy steel machined and carburized with precision tooth grinding or skiving.
Housing 
Aluminum alloy casting for model 18. 22. 28 .
Cast iron for model  40.50
Lubrication 
High quality #0 lubrication oil (lubricated when shipped)
Ratio Range
1/3 to 1/1800
Motor
HP
1/10 HP to 5 HP (75W to 3.7KW)
1/10HP to 3HP (75W to 2.2KW)
Voltage
208/415, 220/380, 220/440, 230/460, 240/480
110/220, 120/240
Frequency
50/60HZ
50/60HZ
Enclose Type
Total Enclosed Fan Cooled, IP54
Partially Enclosed Fan Cooled 
Staring 
Full Voltage Drive On Line
Capacitor Start
Housing 
Auminum alloy
Installation
F Grade continuous S1 Duty
Brake(optional)
Function
Safety Brake
Voltage
DC 90-110V with AC220V Rectifier
DC 90-110V with AC 110V Rectifier
Environmental Specifications
Temperature
"-10ºC-40ºC
Humidity
Under 90% RH (Non-cndensatin)
Place
Indoor, Below sea level1000m (3.300ft)
Horizontal & Vertical Reduction Gear Motor Foot
Flange mounting, integrated motor
Output Torque Range: 200 – 15000 Nm
Ratio Range:   i = 3-200   i = 250-1800
Power Range: 0.1 –  4KW  1/8HP-5HP
Shaft Size : Ø18-50
100%  copper coil is used for each motor 
in the outer ring of the worm wheel Cast iron in inner ring
 Fine workmanship and durability
ZheJiang Craft ,manufal hand-winding,180 ºC F class
High filling ratio ≥ 95%
Gear  precision up to Level 6-5
Each gear  has been hobbling, heat treatment, CNC grinding
Each batch of gears have been inspected strictly before storage
Component Flow
Description of Model
FAQ
Q:Are you trading company or manufacture ?
A:We are manu-factory, consist of 3 branch, distributed in East, South and Central of China .
Q: How to choose a gearbox which meets our requirement?
A: You can refer to our catalogue to choose the gearbox or gear motors,or we can help to choose when you provide the technical information ,
     such as : Power ,ratio,output torque, output speed and motor parameter etc.
Q: What information shall we give before placing a purchase order?
A: a) Vertical or Horizontal type, ratio, input and output type, input flange, mounting position, and motor information  etc.
    b) Housing color.   c) Purchase quantity.    d) Other special requirements.
Q:How long is your delivery time ?what's your term of payment ?
A:Normally around 2-3 days, the time may vary depending on the order quantity.    We accept FOB, CIF price.
Q:How about your paking and export port ?
A:We provide wooden case for machine package.Special requirements is considerable.     We support shipping ports: ZheJiang ,Other shipping port is       considerable.
Q:What about MOQ?
A:We can accept sample order firstly, so there is no limit for MOQ!
Q:What warranty and after sale service do you offer ?
A:Each product have 1 year(12month) warranty.
| | |
| --- | --- |
| Application: | Industrial |
| Speed: | Variable Speed |
| Number of Stator: | Three-Phase |
| Function: | Driving |
| Casing Protection: | Protection Type |
| Number of Poles: | 2 or 4 or 6 or 8 Pole |
| | |
| --- | --- |
| Customization: | |
Are there environmental considerations associated with the use of AC motors?
Yes, there are several environmental considerations associated with the use of AC motors. These considerations are primarily related to energy consumption, greenhouse gas emissions, and the disposal of motors at the end of their life cycle. Let's explore these environmental considerations in detail:
Energy Efficiency: AC motors can have varying levels of energy efficiency, which directly impacts their environmental impact. Motors with higher efficiency convert a larger percentage of electrical energy into useful mechanical work, resulting in reduced energy consumption. By selecting and using high-efficiency AC motors, energy usage can be minimized, leading to lower greenhouse gas emissions and reduced reliance on fossil fuels for electricity generation.
Greenhouse Gas Emissions: The electricity consumed by AC motors is often produced by power plants that burn fossil fuels, such as coal, natural gas, or oil. The generation of electricity from these fossil fuels releases greenhouse gases, contributing to climate change. By employing energy-efficient motors and optimizing motor systems, businesses and individuals can reduce their electricity demand, leading to lower greenhouse gas emissions and a smaller carbon footprint.
Motor Disposal and Recycling: AC motors contain various materials, including metals, plastics, and electrical components. At the end of their life cycle, proper disposal or recycling is important to minimize their environmental impact. Some components, such as copper windings and steel casings, can be recycled, reducing the need for new raw materials and energy-intensive manufacturing processes. It is crucial to follow local regulations and guidelines for the disposal and recycling of motors to prevent environmental pollution and promote resource conservation.
Manufacturing and Production: The manufacturing and production processes associated with AC motors can have environmental implications. The extraction and processing of raw materials, such as metals and plastics, can result in habitat destruction, energy consumption, and greenhouse gas emissions. Additionally, the manufacturing processes themselves can generate waste and pollutants. Motor manufacturers can mitigate these environmental impacts by adopting sustainable practices, using recycled materials, reducing waste generation, and implementing energy-efficient production methods.
Life Cycle Assessment: Conducting a life cycle assessment (LCA) of AC motors can provide a holistic view of their environmental impact. An LCA considers the environmental aspects associated with the entire life cycle of the motor, including raw material extraction, manufacturing, transportation, use, and end-of-life disposal or recycling. By analyzing the different stages of the motor's life cycle, stakeholders can identify opportunities for improvement, such as optimizing energy efficiency, reducing emissions, and implementing sustainable practices.
To address these environmental considerations, governments, organizations, and industry standards bodies have developed regulations and guidelines to promote energy efficiency and reduce the environmental impact of AC motors. These include efficiency standards, labeling programs, and incentives for the use of high-efficiency motors. Additionally, initiatives promoting motor system optimization, such as proper motor sizing, maintenance, and control, can further enhance energy efficiency and minimize environmental impact.
In summary, the environmental considerations associated with the use of AC motors include energy efficiency, greenhouse gas emissions, motor disposal and recycling, manufacturing processes, and life cycle assessment. By prioritizing energy efficiency, proper disposal, recycling, and sustainable manufacturing practices, the environmental impact of AC motors can be minimized, contributing to a more sustainable and environmentally conscious approach to motor usage.
Can AC motors be used in renewable energy systems, such as wind turbines?
Yes, AC motors can be used in renewable energy systems, including wind turbines. In fact, AC motors are commonly employed in various applications within wind turbines due to their numerous advantages. Here's a detailed explanation:
1. Generator: In a wind turbine system, the AC motor often functions as a generator. As the wind turbine blades rotate, they drive the rotor of the generator, which converts the mechanical energy of the wind into electrical energy. AC generators are commonly used in wind turbines due to their efficiency, reliability, and compatibility with power grid systems.
2. Variable Speed Control: AC motors offer the advantage of variable speed control, which is crucial for wind turbines. The wind speed is variable, and in order to maximize energy capture, the rotor speed needs to be adjusted accordingly. AC motors, when used as generators, can adjust their rotational speed with the changing wind conditions by modifying the frequency and voltage of the output electrical signal.
3. Efficiency: AC motors are known for their high efficiency, which is an important factor in renewable energy systems. Wind turbines aim to convert as much of the wind energy into electrical energy as possible. AC motors, especially those designed for high efficiency, can help maximize the overall energy conversion efficiency of the wind turbine system.
4. Grid Integration: AC motors are well-suited for grid integration in renewable energy systems. The electrical output from the AC generator can be easily synchronized with the grid frequency and voltage, allowing for seamless integration of the wind turbine system with the existing power grid infrastructure. This facilitates the efficient distribution of the generated electricity to consumers.
5. Control and Monitoring: AC motors offer advanced control and monitoring capabilities, which are essential for wind turbine systems. The electrical parameters, such as voltage, frequency, and power output, can be easily monitored and controlled in AC motor-based generators. This allows for real-time monitoring of the wind turbine performance, fault detection, and optimization of the power generation process.
6. Availability and Standardization: AC motors are widely available in various sizes and power ratings, making them readily accessible for wind turbine applications. They are also well-standardized, ensuring compatibility with other system components and facilitating maintenance, repair, and replacement activities.
It's worth noting that while AC motors are commonly used in wind turbines, there are other types of generators and motor technologies utilized in specific wind turbine designs, such as permanent magnet synchronous generators (PMSGs) or doubly-fed induction generators (DFIGs). These alternatives offer their own advantages and may be preferred in certain wind turbine configurations.
In summary, AC motors can indeed be used in renewable energy systems, including wind turbines. Their efficiency, variable speed control, grid integration capabilities, and advanced control features make them a suitable choice for converting wind energy into electrical energy in a reliable and efficient manner.
Are there different types of AC motors, and what are their specific applications?
Yes, there are different types of AC motors, each with its own design, characteristics, and applications. The main types of AC motors include:
Induction Motors: Induction motors are the most commonly used type of AC motor. They are robust, reliable, and suitable for a wide range of applications. Induction motors operate based on the principle of electromagnetic induction. They consist of a stator with stator windings and a rotor with short-circuited conductive bars or coils. The rotating magnetic field produced by the stator windings induces currents in the rotor, creating a magnetic field that interacts with the stator field and generates torque. Induction motors are widely used in industries such as manufacturing, HVAC systems, pumps, fans, compressors, and conveyor systems.
Synchronous Motors: Synchronous motors are another type of AC motor commonly used in applications that require precise speed control. They operate at synchronous speed, which is determined by the frequency of the AC power supply and the number of motor poles. Synchronous motors have a rotor with electromagnets that are magnetized by direct current, allowing the rotor to lock onto the rotating magnetic field of the stator and rotate at the same speed. Synchronous motors are often used in applications such as industrial machinery, generators, compressors, and large HVAC systems.
Brushless DC Motors: While the name suggests "DC," brushless DC motors are actually driven by AC power. They utilize electronic commutation instead of mechanical brushes for switching the current in the motor windings. Brushless DC motors offer high efficiency, low maintenance, and precise control over speed and torque. They are commonly used in applications such as electric vehicles, robotics, computer disk drives, aerospace systems, and consumer electronics.
Universal Motors: Universal motors are versatile motors that can operate on both AC and DC power. They are designed with a wound stator and a commutator rotor. Universal motors offer high starting torque and can achieve high speeds. They are commonly used in applications such as portable power tools, vacuum cleaners, food mixers, and small appliances.
Shaded Pole Motors: Shaded pole motors are simple and inexpensive AC motors. They have a single-phase stator and a squirrel cage rotor. Shaded pole motors are characterized by low starting torque and relatively low efficiency. Due to their simple design and low cost, they are commonly used in applications such as small fans, refrigeration equipment, and appliances.
These are some of the main types of AC motors, each with its unique features and applications. The selection of an AC motor type depends on factors such as the required torque, speed control requirements, efficiency, cost, and environmental conditions. Understanding the specific characteristics and applications of each type allows for choosing the most suitable motor for a given application.



editor by CX 2023-10-20
Guarantee: 3months-1year
Model Amount: RMD-X6 S2 V2
Utilization: Automobile, Admirer
Type: SERVO MOTOR
Torque: 18N.M
Design: Everlasting Magnet
Commutation: Brushless
Safeguard Function: Water-proof
Pace(RPM): 70rpm
Constant Existing(A): 2.6A
Effectiveness: Ie three
Motor kind: Brushless dc servo motor
Input voltage(V): 24v~48v
Velocity continuous(rpm/v): 135rpm/v
Reducer ratio: 36:1
Normminal electrical power(W): 300W
Endcoder: 16-bit magnetic encoder
Conversation: CAN BUS/RS485
Bodyweight: 600g
Customise: Satisfactory
Certification: ce
Packaging Information: carton
Firm InformationCompany InformationABOUT US CUITUREHangZhou Micro Actuator Technologies Co., Ltd. was set up in August 2571. The company is located in Huaqiao, HangZhou which nearby ZheJiang . The firm manufacturer is MyActuator. MyActuator is an integrated business specializing in the layout, simulation, study and growth, assembly and product sales of robotic actuators and management techniques.
The company's solution matrix is rich, with 5 collection of hundreds of merchandise. Such as RMD sequence servo motors, GF sequence high-velocity motors, GB sequence motors, UAV electrical power kits, DRC motorists, etc. The firm's products have received internationally recognized CE and RoHS certificates, and the business plans to declare 7 patents in 2571. In 2571, the organization strategies to apply for large-tech enterprises.
Our items are broadly employed in mobile moveable robots, exoskeleton robots, quadruped robots, small robotic arms, AGV, AC220V 14W gear motor AC motor 60KTYZ long term magnet synchronous motor Gimbal, and so on. The products are not only nicely recommanded by domestic consumers, but also exported to a lot more than twenty nations around the world close to the planet these kinds of as the United States, Europe, Australia, Japan, South Korea, and Singapore. And in-depth cooperation with the Metropolis University of New York, the University of Science and Technological innovation of China, ZheJiang Tongji University, HangZhou Institute of Engineering, and so forth.
We are fully commited to offering a lot more productive and stable servo actuators for much more clever technology businesses, concentrating on the miniaturized and smart robot subdivision subject, and serving the robot period that has occur.
Our Benefits
one.MyActuator is an integrated business specializing in the
design, simulation, investigation and advancement, assembly
and income of robotic actuators and manage techniques
two.Exported to a lot more than 20 international locations around the planet this sort of
as the United States, Europe, Australia, Japan, South
Korea, Long term magnet DC motor BM1424HQF-14A-2200W60V72V differential motor and Singapore
three.Fast dispatch: Most of the merchandise are in stock,OEM orders
can be recognized, which can satisfy the diverse requirements of customers
Certifications
Packaging & ShippingPACKAGE:Standard export carton packing.
FAQ1) How prolonged is your shipping and delivery time?Usually 5-7days for sample 25-30days for mass purchase and 45-50days for customise goods .Of system ,the exact lead time depands on vary undertaking.
two) What is your conditions of payment?We settle for paypal, T/T and L/C Payment=1000USD, 30% in progress ,stability ahead of shippment.
3) Do you give free of charge sample?It depands.If we have extended expression cooperation and you have positioned formal buy ,we can provide new merchandise sample for checks.
four) What sort of goods you provide?We mainly give long term magnet brushed dc motors(BLDC and PMSM) and motor push technique.
five) Can you accept OEM and ODM get what about MOQ?Sure ,we acknowledge OEM or ODM ( including motor and drive system customize)MOQ depands on requests. For case in point,just change symbol and motor winding ,MOQ only 50pcsif adjust computer software or motor construction MOQ no significantly less than 500pcs.
6) Do you have program to develop agent?We welcome specialist and experienced establishments to distribute our items, 24V 12V DC Motor 120w Worm Wheel Geared Rechargeable Underwater Substantial Torque Gear 12 Volt Motor we will offer you with excellent earnings margin and thorough help.
How to Select a Gear Motor
A gearmotor is an electrical machine that transfers energy from one place to another. There are many types of gearmotors. This article will discuss the types of gearmotors, including Angular geared motors, Planetary gearboxes, Hydraulic gear motors, and Croise motors. In addition to its uses, gearmotors have many different characteristics. In addition, each type has distinct advantages and disadvantages. Listed below are a few tips on selecting a gearmotor.
Angular geared motors
Angular geared motors are the optimum drive element for applications where torques, forces, and motions need to be transferred at an angle. Compared to other types of geared motors, these have few moving parts, a compact design, and a long life. Angular geared motors are also highly efficient in travel drive applications. In addition to their durability, they have a low maintenance requirement and are highly corrosion-resistant.
Helical worm geared motors are a low-cost solution for drives that employ angular geared motors. They combine a worm gear stage and helical input stage to offer higher efficiency than pure worm geared motors. This drive solution is highly reliable and noise-free. Angular geared motors are often used in applications where noise is an issue, and helical worm geared motors are particularly quiet.
The gear ratio of an angular geared motor depends on the ratio between its input and output shaft. A high-quality helical geared motor has a relatively low mechanical noise level, and can be installed in almost any space. The torque of a helical geared motor can be measured by using frequency measurement equipment. The energy efficiency of angular geared motors is one of the most important factors when choosing a motor. Its symmetrical arrangement also allows it to operate in low-speed environments.
When selecting the right angular geared motor, it is important to keep in mind that increased torque will lead to poor output performance. Once a gear motor reaches its stall torque, it will no longer function properly. This makes it important to consult a performance curve to choose the appropriate motor. Most DC motor manufacturers are more than happy to provide these to customers upon request. Angular geared motors are more expensive than conventional worm gear motors.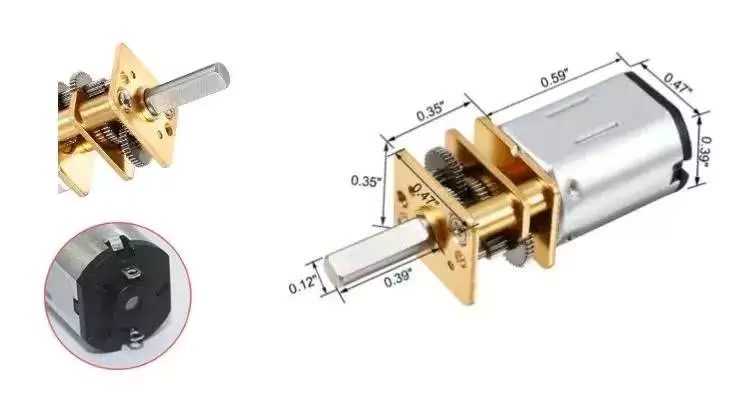 Planetary gearboxes
Planetary gearboxes are used in industrial machinery to generate higher torque and power density. There are three main types of planetary gearboxes: double stage, triple stage, and multistage. The central sun gear transfers torque to a group of planetary gears, while the outer ring and spindle provide drive to the motor. The design of planetary gearboxes delivers up to 97% of the power input.
The compact size of planetary gears results in excellent heat dissipation. In some applications, lubrication is necessary to improve durability. Nevertheless, if you are looking for high speed transmission, you should consider the additional features, such as low noise, corrosion resistance, and construction. Some constructors are better than others. Some are quick to respond, while others are unable to ship their products in a timely fashion.
The main benefit of a planetary gearbox is its compact design. Its lightweight design makes it easy to install, and the efficiency of planetary gearboxes is up to 0.98%. Another benefit of planetary gearboxes is their high torque capacity. These gearboxes are also able to work in applications with limited space. Most modern automatic transmissions in the automotive industry use planetary gears.
In addition to being low in cost, planetary gearboxes are a great choice for many applications. Neugart offers both compact and right angle versions. The right angle design offers a high power-to-weight ratio, making it ideal for applications where torque is needed to be transmitted in reverse mode. So if you're looking for an efficient way to move heavy machinery around, planetary gearboxes can be a great choice.
Another advantage of planetary gearboxes is their ability to be easily and rapidly changed from one application to another. Since planetary gears are designed to be flexible, you don't have to buy new ones if you need to change gear ratios. You can also use planetary gears in different industries and save on safety stock by sharing common parts. These gears are able to withstand high shock loads and demanding conditions.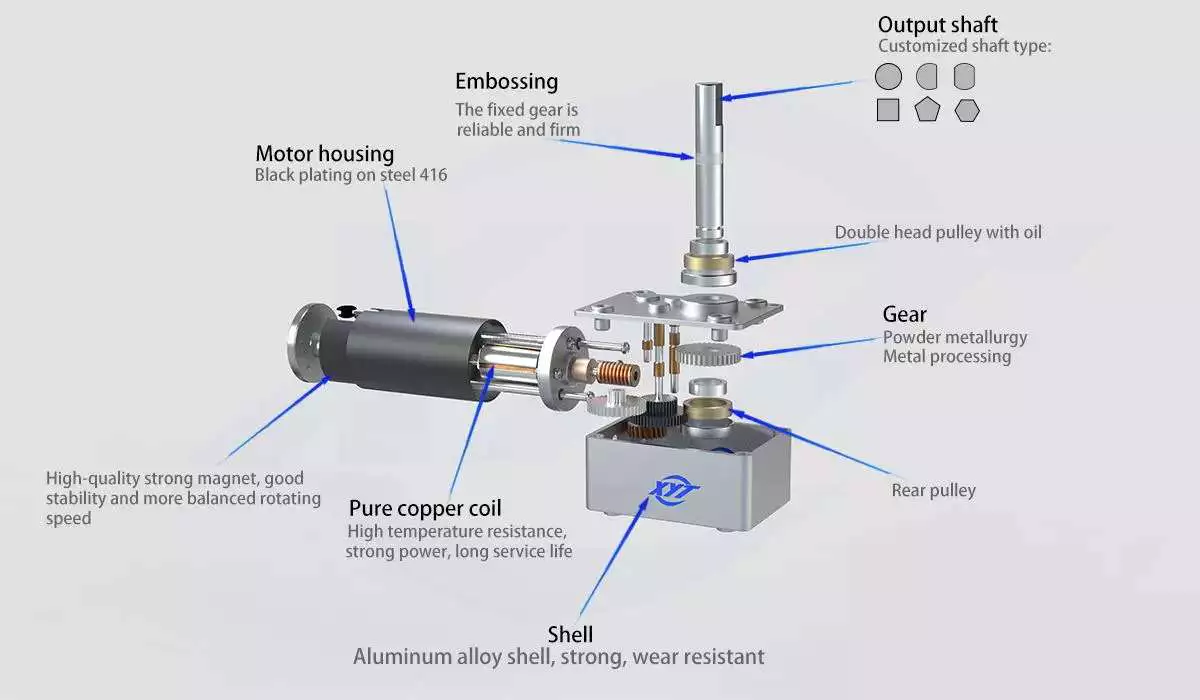 Hydraulic gear motors
Hydraulic gear motors are driven by oil that is pumped into a gear box and causes the gears to rotate. This method of energy production is quiet and inexpensive. The main drawbacks of hydraulic gear motors are that they are noisy and inefficient at low speeds. The other two types of hydraulic motors are piston and vane-type hydraulic motors. The following are some common benefits of hydraulic gear motors.
A hydraulic gear motor is composed of two gears – a driven gear and an idler. The driven gear is attached to the output shaft via a key. High-pressure oil flows into the housing between the gear tips and the motor housing, and the oil then exits through an outlet port. Unlike a conventional gear motor, the gears mesh to prevent the oil from flowing backward. As a result, they are an excellent choice for agricultural and industrial applications.
The most common hydraulic gear motors feature a gerotor and a drive gear. These gears mesh with a larger gear to produce rotation. There are also three basic variations of gear motors: roller-gerotor, gerotor, and differential. The latter produces higher torque and less friction than the previous two. These differences make it difficult to choose which type is the best for your needs. A high-performance gear motor will last longer than an ordinary one.
Radial piston hydraulic motors operate in the opposite direction to the reciprocating shaft of an electric gearmotor. They have nine pistons arranged around a common center line. Fluid pressure causes the pistons to reciprocate, and when they are stationary, the pistons push the fluid out and move back in. Because of the high pressure created by the fluid, they can rotate at speeds up to 25,000RPM. In addition, hydraulic gear motors are highly efficient, allowing them to be used in a wide range of industrial and commercial applications.
Hydraulic gear motors complement hydraulic pumps and motors. They are also available in reversible models. To choose the right hydraulic motor for your project, take time to gather all the necessary information about the installation process. Some types require specialized expertise or complicated installation. Also, there are some differences between closed and open-loop hydraulic motors. Make sure to discuss the options with a professional before you make a decision.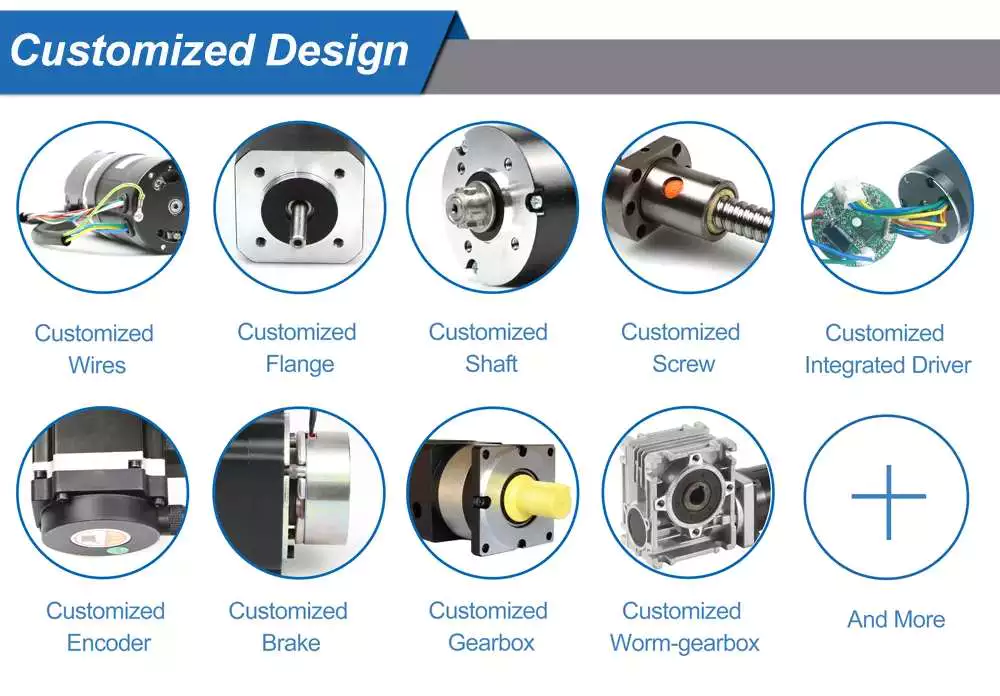 Croise motors
There are many advantages to choosing a Croise gear motor. It is highly compact, with less weight and space than standard motors. Its right-angle shaft and worm gear provide smooth, quiet operation. A silent-type brake ensures no metallic sound during operation. It also offers excellent positioning accuracy and shock resistance. This is why this motor is ideal for high-frequency applications. Let's take a closer look.
A properly matched gearmotor will provide maximum torque output in a specified period. Its maximum developing torque is typically the rated output torque. A one-twelfth-horsepower (1/8 horsepower) motor can meet torque requirements of six inch-pounds, without exceeding its breakdown rating. This lower-cost unit allows for production variations and allows the customer to use a less powerful motor. Croise gear motors are available in a variety of styles.



editor by czh 2023-02-20